Jennifer Lyle, Chief Executive Officer
Jennifer Lyle is the Chief Executive Officer at SafeCare BC. As both a former practising Kinesiologist and a published author, Lyle brings with her a rich background in health care and a wealth of experience. She received her Masters of Health Administration from the University of British Columbia and is a former Board Director of the BC Association of Kinesiologists. Furthermore, from 2008-2009 Lyle worked on the Vancouver Coastal Health Authority/Simon Fraser University: Special Care Unit Research Project, co-authoring the final report evaluating the design and care policies of 26 special care units in the VCH region.
Jennifer is an avid hiker, as well as an accomplished ultimate Frisbee player. In her spare time, you'll find her enjoying the great outdoors with her family.
Saleema Dhalla, Acting Chief Executive Officer
Saleema Dhalla completed her Masters of Occupational and Environmental Hygiene in 2010 at UBC. She began her career in the geochemical industry, implementing a safety program to account for a diverse range of occupational exposures and improve worker safety. In her most recent role, Saleema designed and executed systems at the provincial and national level to reduce workplace injuries and improve employee well-being. Saleema also led the development and execution of a province wide initiative that standardized and improved the safety program at 300 locations across BC, gaining COR certification and thus providing significant cost savings.  Saleema has also acted as a consultant to a wide array of businesses in many sectors, including healthcare, finance, and heavy industry.
In her personal time, Saleema enjoys being active. As a certified Indoor Cycling Instructor, Saleema enjoys creating an environment that is fun and allows her students to work to their physical limits. She also enjoys reading, baking, and spending time with her family.
Ken Donohue, Director of Communications and Member Services

Ken joins the SafeCare BC team with an 18-year background in
health communications, having worked for large and small organizations. Ken has developed numerous health campaigns, and led a team that was nominated for a BC Health Care Award for developing an online organ donor registry, the first in Canada. He is inspired by those who create positive and lasting impressions for the people they care for.
Curious by nature and fascinated by the places, people and stories that make up our world, Ken is an accomplished author of more than 70 feature magazine articles. Passionate about writing and travel, his wife once remarked that Ken's hobby is his passport.
Hanna McComber, Program Evaluation Manager 
Hanna Nickel has a background in government, communications, and office management. She completed her BA in Political Science and hopes to gain her masters degree in Public Policy. Prior to joining SafeCare BC, Hanna worked at a property development company in Vancouver doing communications and office management.
Hanna loves being outdoors and is especially passionate about skiing and kayaking. When not outside, Hanna can be found cooking, drinking coffee, or buried in a book. On weekends, she teaches in a therapeutic horse-back riding program for children and adults with a wide-range of mental and physical disabilities. Hanna is excited about the work SafeCare BC is doing and happy to be a part of the team.
Ravin Singh, Policy Analyst
Ravin previously worked in Property Management before spending a year and a half in the United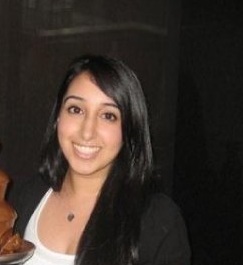 Kingdom. During her time in the UK, Ravin was working towards a postgraduate specialization in Health Management at the University of London. While there, she conducted research at the university and strategized with entrepreneurs wanting to propel their innovations into the market. In addition, Ravin has previous experience in BC's health system working as a Coordinator for a leading private health care company, along with volunteering for Vancouver Coastal Health. Ravin is also a graduate from Simon Fraser University, having completed a Bachelor of Health Sciences.
When not working, Ravin enjoys listening to music, volunteering, and reading.
Colette Ryan, Administrative Assistant & Board Secretariat
Originally from Newfoundland, Colette graduated fro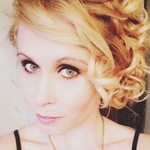 m Memorial University in 2003. She obtained a Diploma in Social Sciences in Criminology from Academy Canada in St. John's. In 2008, she completed a Legal Administrative Diploma from Compu College School of Business in Halifax, Nova Scotia.
In her spare time, Colette can be found running, at the gym, exploring new areas of British Columbia, or traveling to Newfoundland to visit her family. She has one fur baby, and is excited to take on Metro Vancouver